Towed buoy in the
Basque Country
Do you want to feel the thrill of gliding and speed?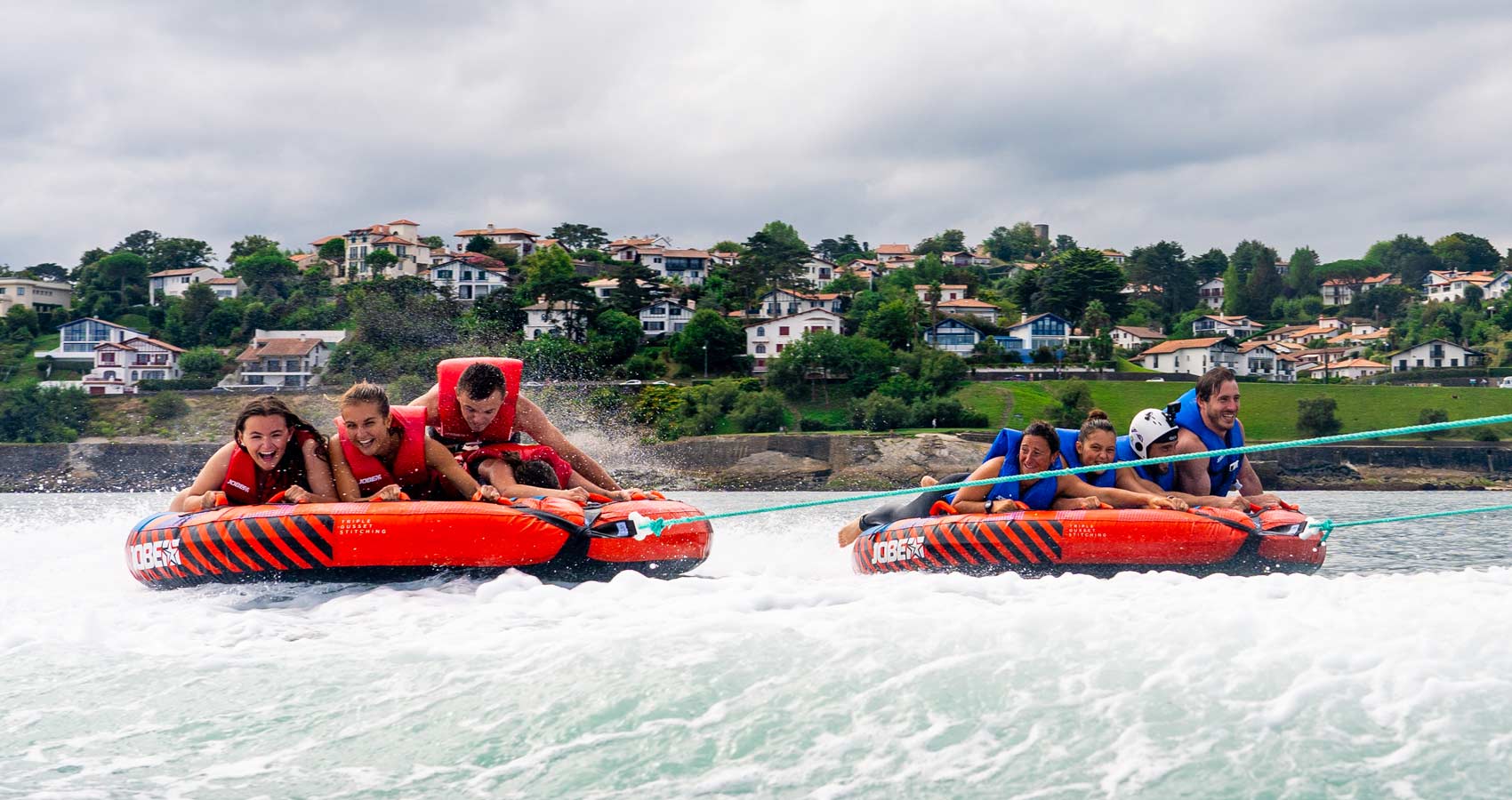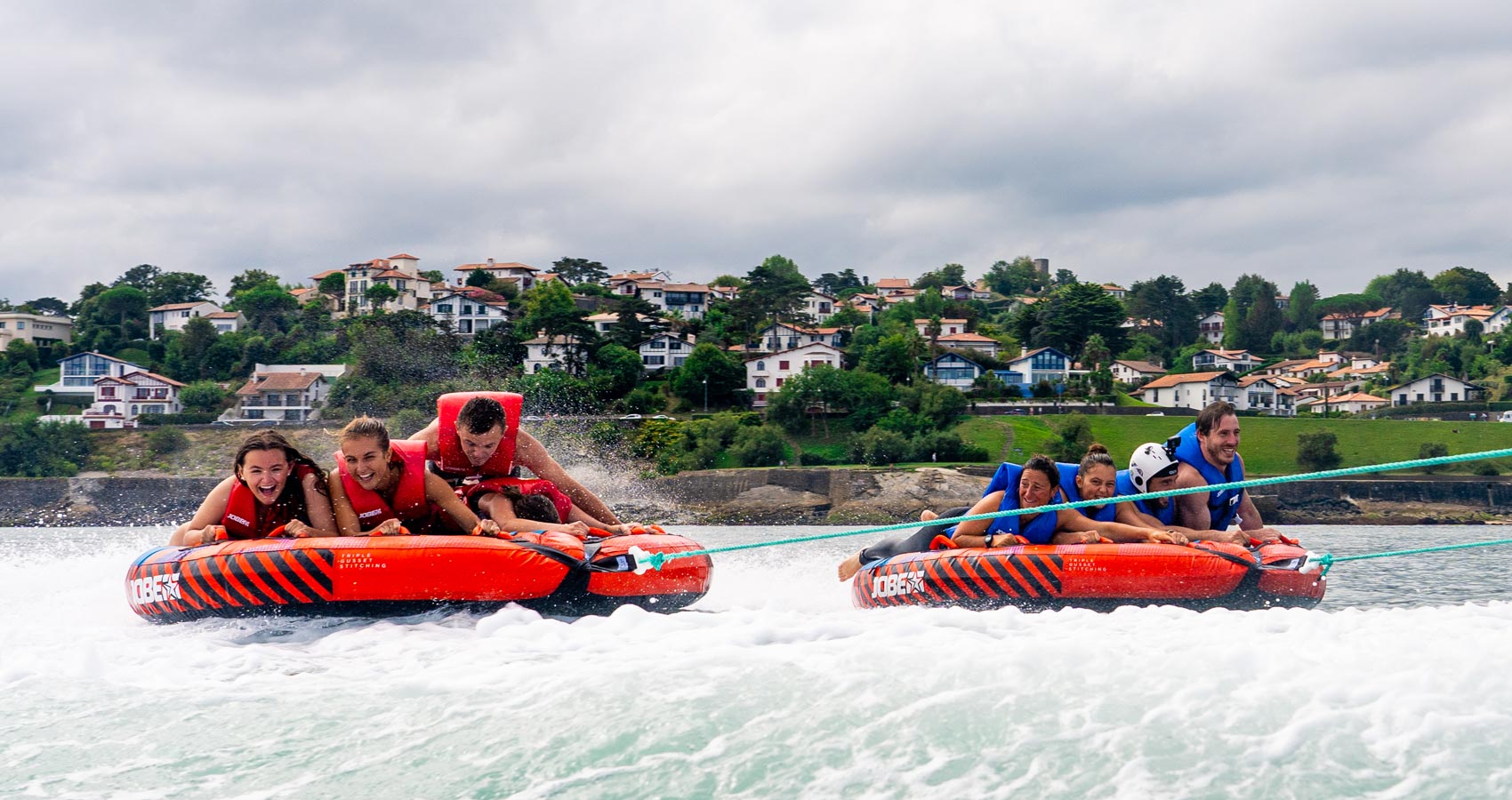 Towed buoys Saint Jean de Luz – Socoa
An incomparable feeling of gliding, the towed buoy provides an impression of speed, in complete safety. For groups as well as individuals, playful and friendly, the towed device can be practiced by any public.
20€ per person